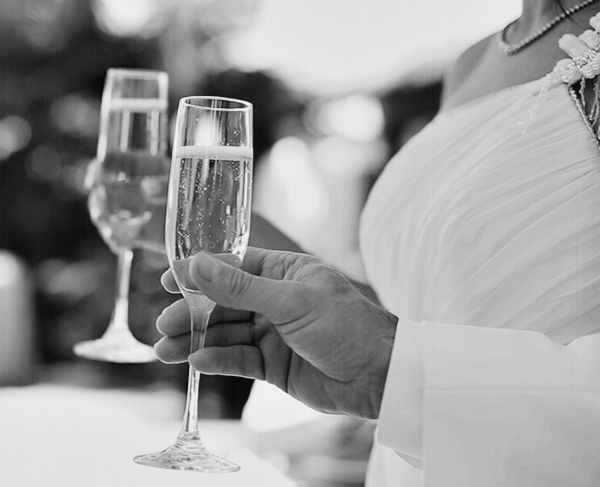 One of the most beautiful settings considered to be a mecca for all things luxurious and historical is the spectacular Santa Barbara Coast.  Amazing promenades, boutiques, renowned restaurants, scenic views and Spanish tiles are trademarks in the historical city.  Famous people looking for an escape, local residents, surf extraordinaire and weekend vacationers soak in the beauty and fresh coastal air of Santa Barbara.  Among all of the amazing amenities that the city has to offer it is also among one of the most highly desired places to wed.
Santa Barbara Weddings are popular because they can vary greatly from couple to couple.  While one bride may have in mind an ocean view from an opulent hotel as her venue, another may dream of a relaxed beach wedding with a sunset backdrop.  There are many park and garden settings that are available to book for weddings, as well.  With the cool coastal air and the clear skies Santa Barbara provides the ideal wedding atmosphere.
The best wedding photographer can find beauty in almost any scene.  However, your wedding will be inundated with endless photographic beauty if you chose to host your wedding near the stunning beaches of this California coast.  Guests will enjoy the hillside views, local eateries, extensive shopping venues as well as taking bike rides along the beach paths as you plan every detail for your impending wedding.
Once you find your venue and have arranged your wedding date, seek out your Santa Barbara Wedding Photographer.  Research photographers, explore their websites, online portfolios and arrange a meeting to discuss your particular event.  A professional wedding photographer will be able to answer all of your questions and to ease any of your wedding photography concerns.
Regardless of if your wedding will be witnessed by a few close relatives or a few hundred honored guests, Santa Barbara will be the city to consider hosting your event in.  Seek out your venue, and a professional photographer to ensure that your wedding will be gorgeous and beautifully documented.  Then you can enjoy all the city has to offer as you enjoy pre-wedding schedules with guests…who knows, you may be captivated by the city's charm and choose to stay for your Honeymoon?