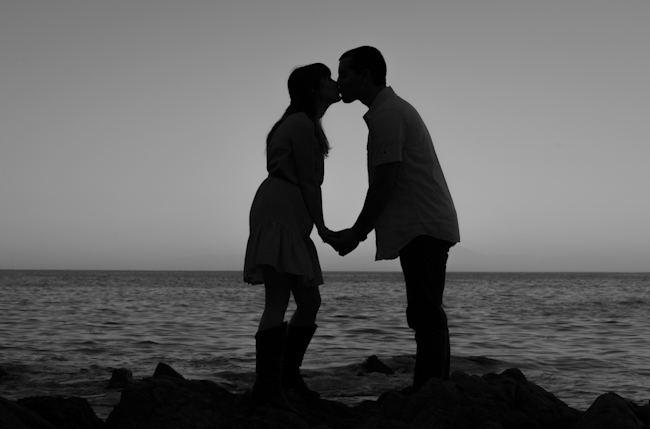 Photography has progressed remarkably in the recent decade.  Cookie cutter poses, matching sweaters and faux backgrounds are all a thing of the past.  The perfectly angled chins, crossed knees and modeled hands appear, just as they are, to be staged and plagued with a lack of natural sentiment.  Today, photographs taken at the hands of professionals can truly depict a story.  Photography transports portrait observers to the setting, we imagine the climate, feelings, and love shared between the subjects in the framed photos.
Engagement photography is one of the most extraordinary photographic occasions in a couple's life.  Candid Polaroid pics, cell phone snap shots, and photo booth images are common place when it comes to recording a pair in love's relationship.  For engaged couples about to embark on a married existence, professional engagement photographers offer sessions that are a highly desired commodity.
Imagine professional pictures of you and your fiancé hanging on your wall or mantle.  They tell a story of romance, affection and the comfort of a love shared.  These are often the last portraits of a twosome before their wedding; before the well-rehearsed vows, pressure of a perfect kiss, perfect dance, uniting of incomes, furniture and family.
Wedding photographers are an essential part of a bride and groom's big day.  They provide the married couple, their family and friends with the opportunity to remember this highly celebrated and honored day for years to come.  An expert photographer with an impressive portfolio will likely be a sizable expense when it comes to a wedding budget; however they are providing an essential service and skill.  If you are concerned that engagement photography may not play into your wedding budget, don't lose hope.  Often times quality photographers will offer clients packaged deals when they book multiple options: engagement photos and wedding coverage or wedding and videography.