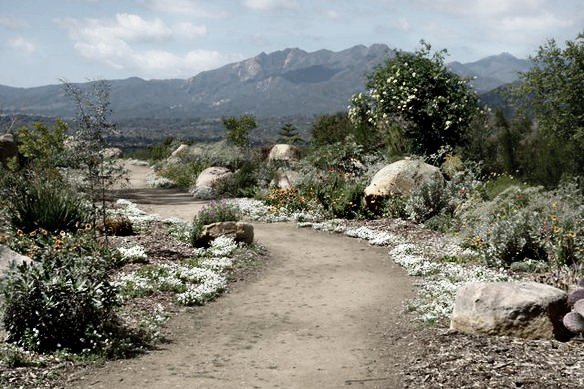 For many brides choosing a venue for their ceremony and reception is one of the greatest decisions she will make for her long-imagined wedding day.  The venue chosen will have to be beautiful, unique, located in a mild weather location and accommodate all of her wedding guests.  Some of the most sought after locations for weddings are located in beautiful and private Ojai, CA.
One of the most unique venues is The Ranch House.  For accommodations of up to 140 guests, you could book this stunning venue offering colorful gardens, cozy settings and a delicious menu to serve to reception guests.  A weekend wedding at The Ranch House would be a memorable natural setting for all to enjoy.
Ojai Valley Inn and Spa is a location that will offer the bride, groom, wedding party and any guests the chance to unwind, relax and escape before the "big day." All will feel pampered and treated as a priority while at the beautiful Inn.
When choosing Ojai, CA as the city for your destination wedding, keeping in mind your guests and overnight accommodations will be a priority.  Lavender Inn Bed and Breakfast is a classic setting to host your wedding.  The beautiful Inn will meet all of your needs and expectations while the scenery and surrounding views will create feelings of tranquility.
Among its stunning elevated location, surrounded by blue skies and green mountains, Ojai is an escape worthy of any bride's wedding fantasy.  The city offers old world charm and countless spas and inns.  It is located 60 miles from Los Angeles, CA and minutes from the beautiful beaches of Ventura and Santa Barbara.  If you are looking to book a venue for your upcoming wedding Ojai has much to offer.
Open Iris Photography is located in Downtown Camarillo, Ca with a beautiful and spacious studio.
Ojai Wedding Photographer , Ojai Celebrity Photographer , Celebrity Weddings